The Unite curriculum aims to give your church an opportunity to walk through a six-week journey of discipleship uniting around five specific biblical purposes: strengthening and being the church our call to be disciples loving mercy and doing justice serving globally, and being servant leaders. Each week will also reference practical initiatives of the ECC's five mission priorities that local Covenant churches can be involved with. The sixth week includes the all-church project Refugee Journey that your congregation can engage in together, along with the rest of the Evangelical Covenant Church, as a larger family.
Each week of the curriculum contains five components: a sermon outline, an adult Bible study, a youth ministry sermon outline, a youth small group study, and a children's ministry option. Our hope is that each church will tweak, adjust, and add to the content as needed to adapt to your ministry context.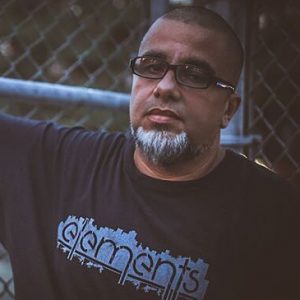 Efrain Alicea
Week 3 \\ Youth Sermon Outline and Small Group Study
Efrain Alicea is the lead pastor of Elements Covenant Church in the Bronx, New York. Elements is a group of people of faith who believe in the vision of church as community, and they use urban music, art, and culture to lead people to the cross. Pastor E is an emcee, poet, activist, and catalyst for urban cultural engagement. He currently serves on Rikers Island as a facilitator for incarcerated people who are preparing to return to their communities. He is married to Erika and they have two children, Jason and Isabel.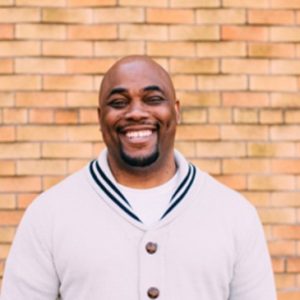 Ja'mel Armstrong
Week 1 \\ Adult Sermon Outline and Bible Study
Ja'mel Armstrong serves as pastor of One Church, a Covenant church plant in Louisville, Kentucky. In addition to serving his local congregation, Ja'mel enjoys speaking at events throughout the country and encouraging people with God's word. He is married to Rochelle and they are the parents of three children.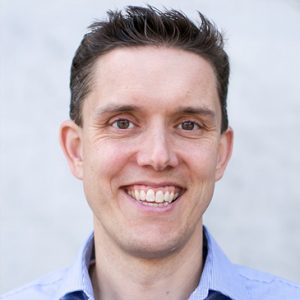 Brian Dietz
Week 2 \\ Youth Sermon Outline and Small Group Study
Brian Dietz is the marriage and family pastor at Highrock Covenant Church in Arlington, Massachusetts. After serving in youth ministry for more than fifteen years, Brian now loves serving students by supporting their parents and raising up leaders to disciple teens and kids throughout his congregation. One of his favorite roles is leading a team of twenty to thirty high school and college interns each summer. His favorite things to do are play board games, jump on the trampoline with his three kids (ages eleven, nine, and seven), and go on dates with his wife.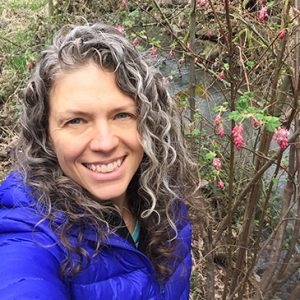 Carla Dyment
Week 1 \\ Youth Sermon Outline and Small Group Study
Carla Dyment is an ordained Covenant minister who has served in youth and young adult ministries in various local church and parachurch contexts for twenty years. She is passionate about the spiritual development of young people and loves to combine the journey of faith with outdoor and wilderness experiences. Carla earned her MDiv from North Park Theological Seminary and her Doctorate in Ministry from George Fox Seminary. She is married to Matt and they have a daughter, Ava, who is ten. They love hiking, biking, kayaking, martial arts, reading, and watching movies. They live in Newberg, Oregon, and serve and work at George Fox University.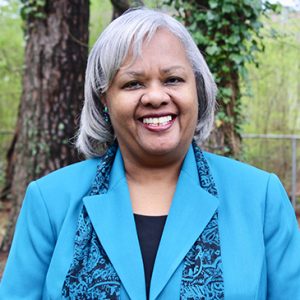 Catherine Gilliard
Week 5 \\ Adult Sermon Outline and Bible Study
Catherine Gilliard currently serves as co-senior pastor of New life Covenant Church and as executive director of the New Life S.A.Y. Yes! Center, an after-school program in Atlanta, Georgia. She also serves as president of the Covenant Ministerium and on the Financial Leadership Team of the Covenant. She is a consultant to faith communities on how to have difficult conversations on justice and advocacy issues. She mentors young pastors and advises young leaders in the church. Catherine has served in many leadership positions in the Covenant and was elected last spring to be the next superintendent of the Southeast Conference.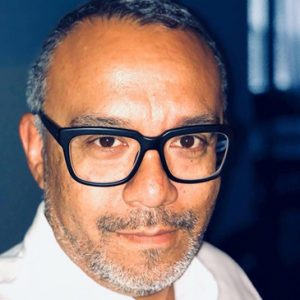 Simon Guevara
Week 3 \\ Adult Sermon Outline and Bible Study
Simon Guevara has been serving at Restoration Covenant in Round Rock, Texas, since 2010. This fall he begins a new role as associate pastor of congregational life at Hinsdale (Illinois) Covenant Church. He and his wife, Alicia, have five kids—the older two will attend CHIC '21. He prefers to commute by bicycle and often daydreams about winning the French Open.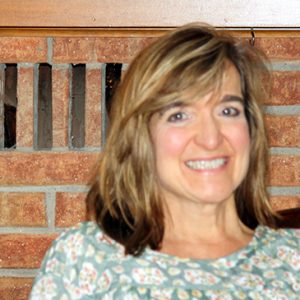 Karen Ingebretson
Week 4 \\ Adult Sermon Outline and Bible Study
Karen Ingebretson is the pastor of community life at Thornapple Covenant Church in Grand Rapids, Michigan. She has served the Covenant through student ministry initiatives, as a camp speaker, and as a member of the CHIC Council and the Board of Ordered Ministry. She loves connecting with people of all ages on their journey of faith, as they are called to follow Jesus and live fully devoted to him. With an adventurous spirit and heart for the world, she worked alongside sister Covenant churches and missionaries around the globe in her role as mission mobilization and connection director for the Serve Globally mission priority for more than six years. Now serving in a local church, she finds great joy in ongoing connection with a community of faith. Karen is married to Ben, who also is an ordained pastor. They enjoy biking, hiking, running, tennis, and sailing on the big lake.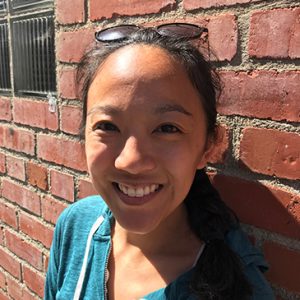 Chrissy Woo Kaetzel
Week 5 \\ Youth Sermon Outline and Small Group Study
Chrissy Woo Kaetzel and her husband, Jeff, live in Goleta, California, where Jeff is the director of student ministries at Community Covenant Church. Chrissy was born and raised in Oakland, California, where she was actively involved at First Covenant Church, including serving for five years on staff as an administrator. She has a BA in global studies from Azusa Pacific University and is currently discerning her calling to reconciliation and peacemaking. As a member of the Develop Leaders team for CHIC 2018, she helped to create the Develop Leaders Base Camp. She is excited to see students further engage with the theme of Unite.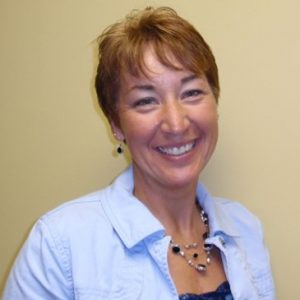 Shelley Kurth
Children's Ministry
Shelley Kurth serves as a children and family ministry coach for the denomination and the Great Lakes Conference. An experienced children's pastor, she loves seeing volunteers live into their giftedness and enjoying children in all types of spiritual discipleship—from worship, to learning, to prayer. Her roles in ministry include Great Lakes Conference vitality associate, general director of PULSE (Congregational Vitality), and various previous pastoral roles. She currently teaches high school in Muskegon, Michigan, where she attends Kingdom Embassy Covenant Church. Her husband, Brad, and college-age daughters, Alicia and Kailee, have participated in five Merge mission trips together, which has deeply impacted their family's DNA.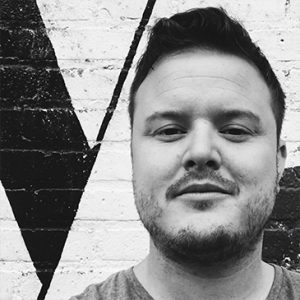 Andrew Mook
Week 4 \\ Adult Sermon Outline and Bible Study
Andrew Mook is the founding pastor of Sanctuary Church, a new family of neighborhood congregations in Providence, Rhode Island. He is a songwriter, designer, and the founder of Love Providence, a city renewal project that works for the common good and flourishing of the city. Andrew lives with his wife, Corrie, and their two daughters. He thinks squirrels are pretty awesome.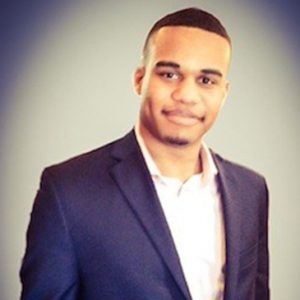 Jonathan Reynolds
Week 4 \\ Adult Sermon Outline and Bible Study
Jonathan Reynolds serves as youth pastor for Oakdale Covenant Church in Chicago. As an experienced local ministry leader and community organizer, Jonathan uses his leadership skills and passion for the urban context to impact youth on the South Side of Chicago with the gospel. His roles in ministry include public speaking and preaching, co-facilitator for the 22nd district CAPS Program, and previous pastoral positions such as church planter, regional denominational young adults leader for the Church of God in Cleveland, Tennessee, young adult pastor, and international missions. He loves seeking new and dynamic ways to train and develop youth for their purpose and calling. Jonathan is passionate about how repurposing space in the city can have a positive effect on youth spiritual growth and attitude. He loves to bike around the city and go to anything social for positive change.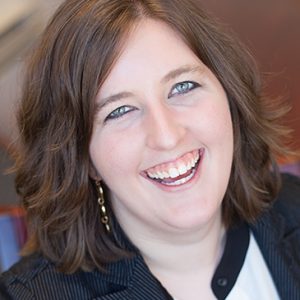 Amy Russell
Week 6
A Covenanter-since-birth, Amy Russell was raised at Trinity Covenant Church in Livingston, Connecticut, and went on to graduate from North Park University. She now serves as a member of the Covenant World Relief Advisory Board and enjoys learning about and supporting the transformational development CWR partners are doing in their local communities, through initiatives such as micro-enterprise, micro-finance, sustainable water development, community health initiatives, agriculture, and sustainable food programs.